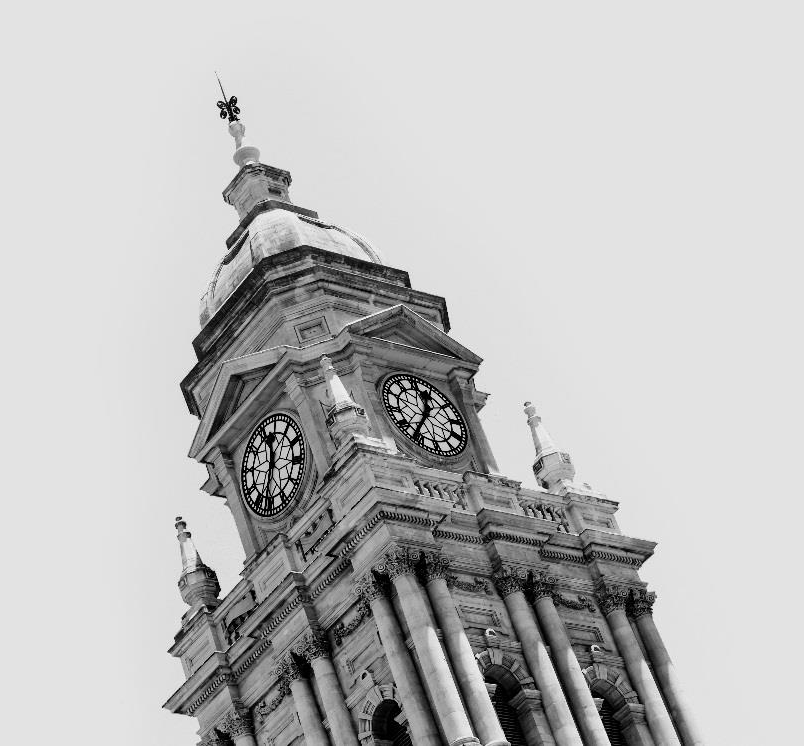 In this moment, they were reminded that the Grand Parade is the soul of the Mother City, the place where all the communities of Cape Town have always met to trade, debate and protest, celebrate, parade and entertain.
For centuries kings and peddlers, princes and evangelists, presidents and prime ministers have come here to meet the people. It is the first place where Nelson Mandela addressed his fellow South Africans as a free man in February 1990, after being imprisoned for 27 years for his beliefs. The Grand Parade is symbolic of the heritage of Cape Town, South Africa's most cosmopolitan city, its culture shaped by the rich tapestry of its people and their history. In a second, the name of the new Company is decided upon, because GPI is not to be a vehicle for window-dressing or elitism. The ownership will be initiated by the people of the Mother City and its surrounding rural areas. And adjacent to the Grand Parade stands the famous clock and bell tower of the City Hall in Bath sandstone, its bells named after famous battles of World War I as a permanent memorial to the sacrifice and service of Capetonians of all races. This iconic structure will be the emblem of GPI.
This moment was the start of what has been the most remarkable broad-based black economic empowerment (BBBEE) journey that South Africa has yet witnessed. GPI has grown from humble beginnings into a significant investor in the South African leisure and gaming industry with extremely valuable and sought after assets and a landmark listing on the Johannesburg Stock Exchange.
GPI's beneficiaries are mainly thousands of ordinary shareholders from the marginalised communities in Cape Town's historically disadvantaged areas, who bought into the GPI dream and committed their hard-earned savings – money that meant GPI could bring capital, and not just promises, to the negotiating table when it made its first foray into the business world.
These are the two things that have set GPI apart from all other BBBEE initiatives: its' truly broad-based shareholding, and the fact that it existed more than just on paper when it was launched. These shareholders were recruited, one by one, and at small community meetings by the original seven consortia that made up GPI. Each one was persuaded that this was a risk worth taking; that one day they would reap handsome benefits for daring to dream way beyond their garden gates. It did not take long. Within a few years they were already receiving dividends, as they continue receiving.
So much has already been achieved by GPI, yet much more lies ahead for it and its investors. The GPI journey continues, moving forward with the best interests of its staff, shareholders, investors and community at heart.